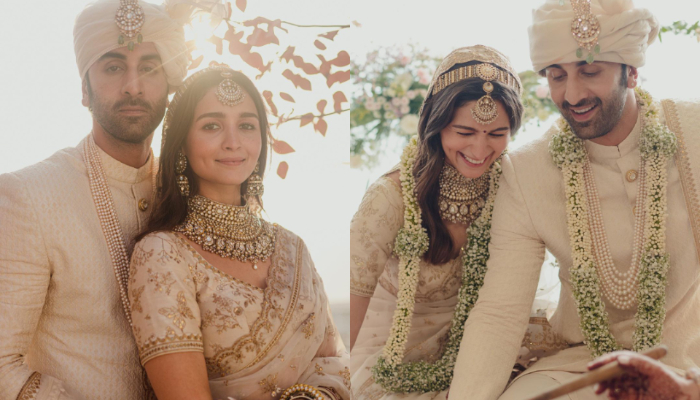 Alia Bhatt and Ranbir Kapoor are officially a married couple!
The couple, who have been dating since 2017, tied the knot today, April 14, in an intimate ceremony surrounded by close friends and family at home.
Since getting married earlier in the day, Alia took to Instagram to share the first look at 'Ranlia (Ranbir+Alia)' as a married couple.
The blushing bride also penned a lengthy caption to go with the stunning wedding pictures, writing: "Today, surrounded by our family and friends, at home… in our favourite spot – the balcony we've spent the last 5 years of our relationship – we got married." 

"With so much already behind us, we can't wait to build more memories together… memories that are full of love, laughter, comfortable silences, movie nights, silly fights, wine delights and Chinese bites," Alia added. 
She signed off with a thankyou note for fans and followers, writing: "Thank you for all the love and light during this very momentous time in our lives. It has made this moment all the more special."